About Machon High School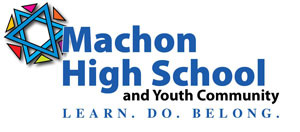 Machon is the next wave of Jewish communal learning and living for Jewish teenagers. We know that making Jewish connections and maintaining strong Jewish ties are important goals, especially after a child has celebrated his or her Bar/Bat Mitzvah. We also know about the incredibly busy lives our students lead. How do we reconcile the two? How do we make Jewish connections and Jewish learning part of the equation?

The Machon High School Community provides students from Grades 8-12 with these connections and meaningful Jewish experiences. Through outstanding programming and high level learning, we offer a lively and engaging setting for Jewish teenagers to feel comfortable and explore what Judaism and Jewishness means to them. In addition, we offer a number of different choices – choices in program, learning, experiences, and schedule. Through a dynamic faculty and staff, we offer a broad spectrum of classes that young people relate to while ensuring that there is ample time for socializing. In this respect we meet the needs of our teens and helping them carve out time to make Jewish experiences an integral part of their demanding lives.

In Machon, the teens of Temple Beth Sholom join together to form a wonderful community of learners. We know that this will only serve to strengthen our teens' Jewish education and growth.
Please join our exciting adventure!
For more information contact Rabbi Jensen at rabbijensen@tbsroslyn.org or Rabbi Kerbel at pkerbel@tbsroslyn.org