Learn: Study Track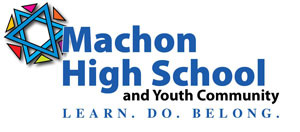 Study Options

In Machon, you learn the way you want to! Choose from an engaging selection of classes relevant to the modern Jewish teen. We are proud of our dynamic teachers and our informal classes that encourage participation and discussion. Challenge yourself in a nurturing environment while exploring the issues of why we are Jewish and why Judaism is relevant in our modern lives.
The choice is yours in Machon: you can choose your classes, and you can choose the day or days on which to attend those classes! Choose from a two-hour track which meets Sunday mornings or Monday evenings, or a four-hour track which meets on both Sunday and Monday. On either day you will engage in wonderful camaraderie, great debate and much spirited activity.
If you choose the 2 Hour Track, you will attend classes:

Sundays 11AM - 1PM 

OR
Mondays 6:30 - 8:30PM 
(You must select the day you will be attending)
If you choose the 4 Hour Track, you will attend classes:

Sundays 11 AM - 1 PM 

AND
Mondays 6:30 - 8:30 PM
---
Sunday Morning

11:00 AM Perek Aleph (First Period) - Students will choose from one of the Sunday Morning Core Classes
11:50 AM Bagels and Brachot
12:10 PM Perek Bet (Second Period) - Elective Classes 
- Choices will be announced at beginning of each semester

Sunday Morning Core Classes

Jewish History: The Big Picture
A year long look at post-biblical Jewish history with a focus on issues of assimilation, resistance and adaptation throughout history. Discuss major events in Jewish history and help decipher the various lessons that we can learn from events in the rich history of the Jewish people.

JUST: Judaism, Action and Social Change
This course is based on a single premise - that our world is imperfect and we are obligated to improve its condition. How we do that, however, is a bigger question. How do we address the social and environmental challenges we face and where does being Jewish fit into the equation?
---
Monday Evening

6:30-7:00 PM "Supper Club" and "Schmooze" 

Dinner Provided for those who sign up in advance for an additional fee.

7:00-7:45 PM Perek Aleph (First Period)
Core Class - Divided by Grade

7:45 - 8:30 PM Perek Bet (Second Period) - Elective Courses
Choices will be announced at the beginning of each semester.

Monday Evening Core Classes

8th Grade: Studies In The Weekly Parasha: Let's take a deeper look at some of the issues that the Torah brings to light and we will explore the relevance of those issues today.

9th Grade: Facing History and Ourselves: This is a course which inspires teens to take responsibility for their world. This course explores the consequences of hatred, bigotry and indifference. They will see that their own daily choices can have a major impact and be a critical link to a safer future.

10th Grade: Conservative Judaism: What does it mean to be a Conservative Jew. In this course we will learn who we are as a Jewish movement, what we stand for and where we are headed. Included in this course is a study on Comparative Judaism (the other Jewish denominations) as well as a unit on Comparative Religion.

11th Grade: Fall Semester - Israel: An in-depth study of the State of Israel, its rich history, its culture and its people. We will discuss our own connection to Israel as well as modern day events that occur there.

11th Grade: Spring Semester - God and Theology: A meaningful discussion of God and our different beliefs about God, exploring issues of when bad things happen to good people, finding meaning in prayer and God in our lives.

12th Grade Fall Semester - Values You Need To Succeed In College: As seniors we are excited for college and the future, but are we really prepared? How do I develop a way to make good decisions?

12th Grade: Spring Semester: - These Are The Words: In our final semester, we take a look back at all that we have learned and take another look at the concepts that are important to study as students prepare to graduate.