Celebrating Israel 75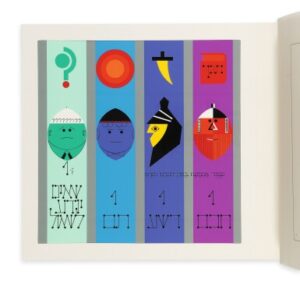 Rabbi Ario S. & Tess Hyams Judaica Museum is Calling for all Agam's Art work!
In Celebration of Israel's 75th Anniversary, we are planning an exhibit: Israel@75 ~ Yaakov Agam@95, to be opened on Friday April 21st. We ask members of the congregation to share momentos that link their families to Israel, for example, photos, letters, tickets, as well as any of Agam's artwork. Please loan these artifacts to the museum, so that we can curate a memorable exhibit for our community. Please bring your treasures to the TBS lobby on Monday, March 27th & Wednesday, March 29th from 5-8 pm or by appointment. For more information please call Bat-Sheva Slavin 516-459- 1764.
---
Israel Essay Contest
A conversation with Theodor Herl: What Would Herzl Think of Israel Today?
For students in grades 4th-7th. Entries are due by Sunday, April 2, 2023. Send submissions to religiousschool@tbsroslyn.org. Winners to be announced on Saturday, April 22, 2023 at TBS Services.
---
Adult Learning Opportunities for Winter 2023 – Israel 75 Initiative
Torah Trope Class
Sunday mornings from 9-9:30 AM in the Religious School wing
Fee: $72
If you've always wanted to be able to chant from the Torah, your chance is NOW to learn how.  You'll master the different tropes that are used to bring the words of Torah to life.  The Torah Trope Class for Beginners taught by Educator Janet Jeddah. An ability to read Hebrew is necessary.
Class Dates:  
March 12, 19, 26
Hebrew Conversation Class
Bamifgash M'dabrim Ba-Ivrit (Meeting Together in Conversational Hebrew)
Sundays at 5 PM on Zoom
Fee: $72
Educator Shmulik Baumvoll will conduct an intermediate-advanced level Hebrew conversation class touching on relevant topics and Israeli Culture
Class Dates:  
March 12, 19, 26