July 17, 2020
Dear Temple Beth Sholom Family:
As the summer marches on, we at TBS are planning for a High Holiday season like no other.  The COVID-19 pandemic has us reinventing our services and learning opportunities so that we can safely provide you with a meaningful and inspiring experience.  One aspect of the High Holidays that remains constant, however, is the central theme of Zachor – to remember.  The sound of the Shofar is our spiritual alarm clock that calls us to remember our deeds of the previous year, good and bad.  We ask forgiveness from anyone we have wronged and we open our hearts to others seeking our forgiveness.  We recite the Yizkor Prayer, the Prayer of Remembering, as our thoughts turn with love and affection to those members of our family, our friends and our community who are no longer with us.
In this spirit, I write to invite you to memorialize your loved ones in TBS' 2020 Book of Remembrance that will be used during Yizkor services on Yom Kippur and then throughout the coming year.  The Yizkor prayer says: "May God remember the soul of my loved one in memory of whom I commit to donate to Tzedakah and do acts of loving kindness."  By making a donation to TBS and having your loved one(s) inscribed in our Book of Remembrance, you are satisfying this pledge and doing a Mitzvah that is a meaningful way to honor the memory of your loved ones.  This year, when High Holiday services will largely be online, we will distribute the Book of Remembrance to all families whose relatives are memorialized in it, and we will also make a copy available for download through our website at www.tbsroslyn.org.
Please note that names in the Book of Remembrance will be carried over from last year providing the enclosed card is received back with your name and the word "SAME" written across the lines. Any changes/additions need to be clearly printed on the lines. Kindly return the enclosed card by Wednesday, August 5,  2020.
Another lasting way to remember your loved ones is with a Memorial Plaque. These are displayed in the Main Sanctuary and lights are lit on each Yahrtzeit and Yizkor. Please contact our Executive Director, Donna Bartolomeo at 516.621.2288 x113 or dbartolomeo@tbsroslyn.org to purchase a plaque or with any questions you may have.
B'Shalom,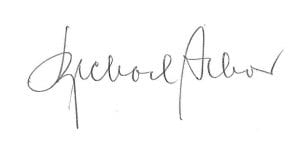 Michael Schor
President