Book of Remembrance
Deeds of kindness weigh as much as all the commandments.
Talmud J:Pe'ah 1:1
July 2021
Dear Member of the Temple Beth Sholom Family:
As we approach the High Holidays, our thoughts turn with love and affection to those who are no longer with us. The 2018 Book of Remembrance will be published with the names of those you wish to memorialize and honor with an act of kindness.
The new Book of Remembrance will be used during Yizkor services throughout the coming year beginning with Yizkor on Yom Kippur. The special prayers, as well as the Hebrew and English readings in the Book, give consolation and comfort when remembering loved ones.
Please note that names in the Book will be carried over from last year providing you submit the form below with your name and the word "SAME" written in the box. Any changes/additions need to be submitted in the form below by Friday, August 6, 2021.
In the Yizkor prayer we find the following: "May God remember the soul of                          in memory of whom I am making a contribution to this worthy cause…  Making a donation to the Remembrance Fund or any other Temple Fund dear to your family is a meaningful way to keep the memory of loved ones alive.
Another lasting way to remember loved ones is with a Memorial Plaque. These are displayed in the sanctuary and lights are lit on each Yahrtzeit and Yizkor. Please contact Donna Bartolomeo in the temple office at 621.2288 x113 to purchase a plaque or with any questions you may have.
Enjoy a healthy and happy summer.
Shalom,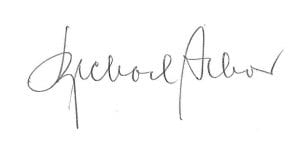 Michael Schor
President