Museum
Rabbi Ario S. and Tess Hyams Judaica Museum

The Rabbi Ario S. and Tess Hyams Judaica Museum is maintained by our Museum Coordinator, Bat-Sheva Slavin. The museum collection began in 1968 when a committee was appointed to establish the museum, and in the early 1990's the Rabbi Ario S. and Tess Hyams Judaica Museum was rededicated and the Irving Rutenberg Gallery dedicated. We are pleased to hold some very significant items in the TBS Judaica Museum collection.

See our 2006-2007 Museum Exhibit
See our 2007-2008 Museum Exhibit
See our 2008-2009 Museum Exhibit
See our 2009-2010 Museum Exhibit
---
Archie Rand - Three Major Works
(opened Sunday, Sep 25, 2011)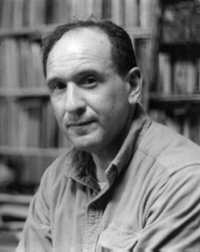 Archie Rand is renown as the world's most prominent painter of Jewish themes. Since the earliest days of his extraordinary career, Jewish subject matters have been interwined at the forfront of his studio production. Painter, muralist, graphic artist, and designer, Archie Rand began exhibiting at major venues while still in his teens and his paintings have been featured in hundreds of international galleries and museum shows.
The Rabbi Ario S. and Tess Hyams Judaica Museum is delighted to host this exhibition "Archie Rand - Three Major Works", in which three of his most important, and revolutionary series of works will be exhibited at the same time at the same place. The exhibit will include: The 54 Chapter Paintings, which dedicated one painting to each of the 54 sections of the Hebrew Bible.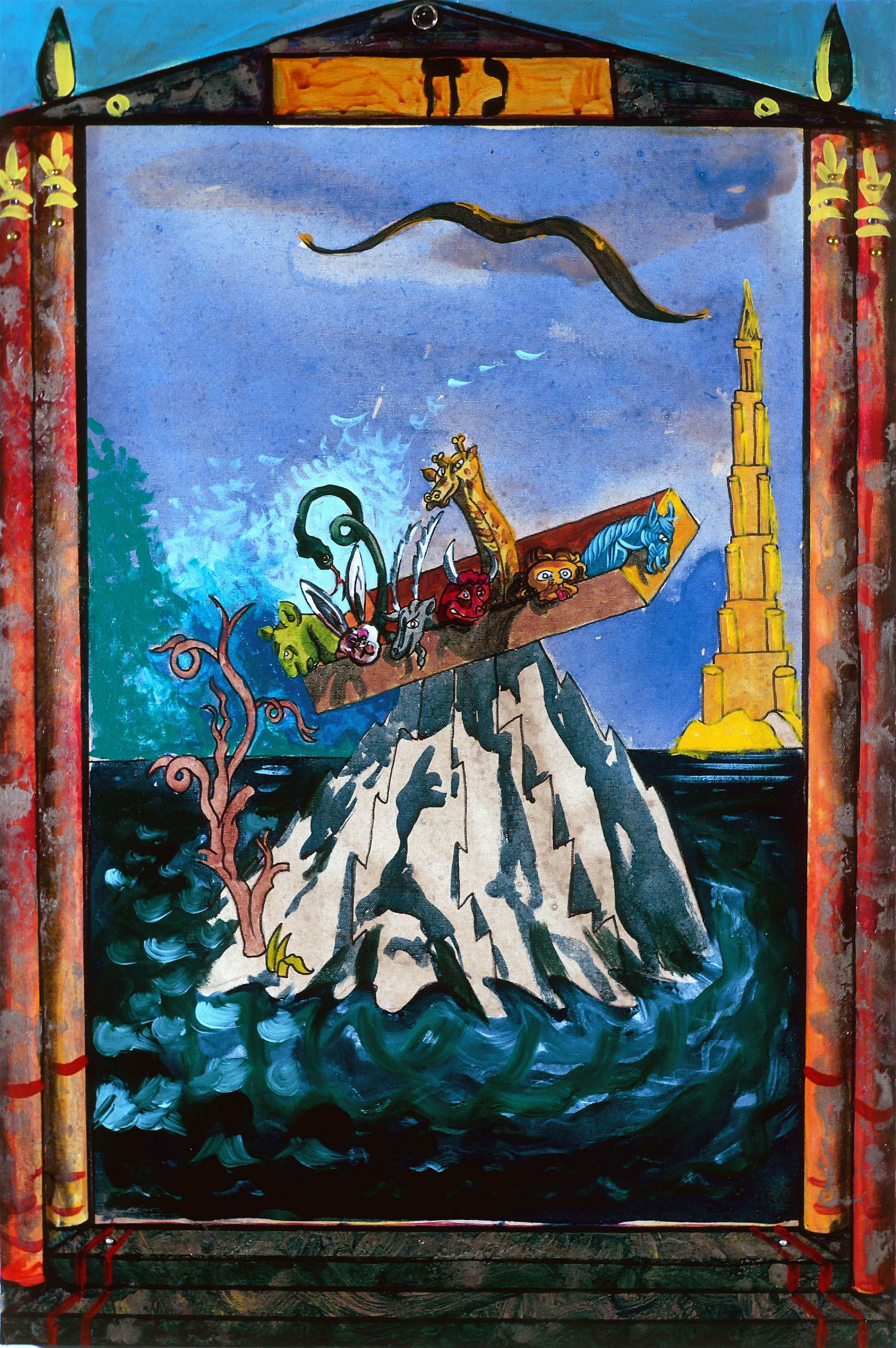 Rands' cartoon-style Sixty Paintings From The Bible marks the first significant merger of his cartoon style, which he had previously used in "non-Jewish" works, with biblical subjects. Rand wants to show that the bible is really a book filled with interesting human stories that can recall episodes in our daily life as well as a book filled with moral values.
Psalm 68 consist of 36 paintings, each encompassing a block of English text encased in an abstract representation. Deliberately choosing a difficult text, thirty-six verses long and complex. Rand continually challenges the viewer with his interpretation of Jewish content steamed from his deep convictions.
---
Biblical History Wall Hanging
(Opened April 15, 2011)
The exhibit shows Judith Weinshall Leiberman with TBS Collection of Middle East Judaica. Artist's Statement: "Even after four decades of creative activity, the excitement I feel daily at the challenge of creating art remains undimmed. Over these many years, some aspects of my art have changed; notable among these changes is the specific medium I have selected as best suited to express my vision at a particular time. Yet my art, through all its variety, remains constant in some important respects. I have always worked in series, preferring to explore any given subject matter in depth. Since my main interest is the state of mankind, I have explored that subject both directly and indirectly throughout my long involvement with art. ... I have used art as a unique tool for the expression of my ideas and feelings about the human condition. I have been gratified over the past few years to find institutional homes for most of my major series of artworks.You may see more of her work on her web site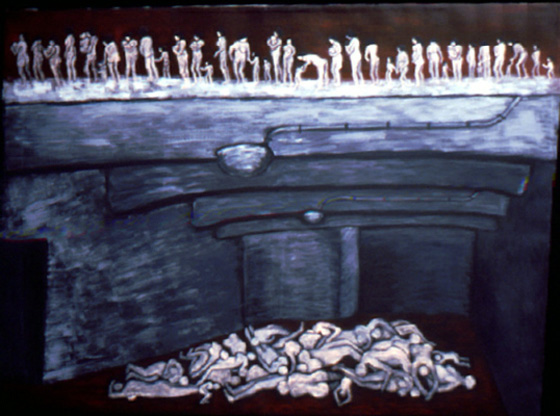 ---
Where the Past Meets the Future by Fay Grajower.
(opened Friday, Aug 27, 2010)
This exhibition is an installation inspired by old photographs and stories of life in Poland Pre World War II marking a revived world immersed in its past while looking toward its future. In her current works Fay deliberately forms grids superimposed over multiple layers of papers or works on canvas or glass.
The installation comprises over 100 mixed media wooden "boxes", each standing alone as an individual painting of a story, place, object or stone of memory, and together forming a mosaic wall, showing a revived world steeped in its past and looking towards its future.
The author describes her work: "The whole is made up of little parts. The small pieces make up the whole. We face a new history and a new memory. Our memory today is the inherited memory and collective memory of the future. We have great challenges before us."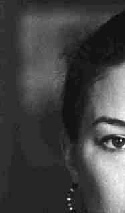 About the Artist:
Fay Grajower studied at The School of Museum of Fine Arts in Boston, Massachusetts and holds a MA in Studio art from New York University. Her works have been featured in galleries and museums in cities throughout the U.S. and abroad including Boston, Washington, DC, New York, Morelia, Guadalajara, Mexico City and in Berlin, Bielefeld, Erfurt, Gera and Potsdam in Germany. She was an artist-in-residence in Florida, Israel and Germany and has several commissioned works including a painted sculpted glass installation in Wilmington, Delaware; a Holocaust Memorial Sculpture Installation at the B'nai Torah Congregation in Boca Raton and an installation for The International Women's Research Center at Brandeis University. She recently completed and installed a Holocause Memorial for the new Young Israel of New Rochelle in New York and had the
inaugural exhibit at the new El Paso Holocaust Museum in Texas. Her works are in private and corporate collections. In addition, the artist has served as exhibition curator, appeared on cable television and presented at conferences, including the International Association of Genocide Scholars. You may see more of her work on her web site