The committee welcomes your suggestions and participation.
For further information…
Email: Wende Jager-Hyman
Welcoming The Ushpizin and The Stranger Into Our Sukkahs – October 13, 2022
When a stranger dwells among you in your land, you are not to maltreat him. The stranger who dwells with you shall be like a native among you; you shall love him like yourself, for you were strangers in the land of Egypt: I am the Lord your God. (Leviticus 19: 33-34)
Rabbi Sarah Bassin serves as the Director of Clergy and Congregations for HIAS where she helps connect synagogues and their spiritual leaders to the work of aiding and advocating for refugees and asylum seekers. Prior to this role, she was the associate rabbi at Temple Emanuel of Beverly Hills where she drove congregation-based justice work.
She is the founding executive director of NewGround: A Muslim-Jewish Partnership for Change where she built minority-based coalitions. Under her leadership, NewGround was named one of the 50 most innovative Jewish organizations in the United States by Slingshot Guide and was recognized by Governor Jerry Brown of California as the state's faith-based organization of the year in 2013. She now serves on the boards of NewGround and UpStart — a national organization that has helped over 100 innovative Jewish nonprofits launch or scale up. She also serves on the advisory boards of the New Israel Fund, Hand in Hand Schools, the Jewish Center for Justice, and Tivnu: Building Justice.
Rabbi Bassin has built an expertise in interfaith civilian diplomacy, traveling with elite delegations of faith and political leaders to England, France, Germany, Qatar, Azerbaijan, and Iran. She was named a fellow of Security and Religious Freedom at the UCLA Burkle Center for International Relations.
Temple Beth Sholom's Social Action Committee, Sisterhood and Men's Club are partnering with Upholding Humanity a local interfaith coalition to assist Ukrainian Refugees that are fleeing from the carnage in their country to settle in our area. Please help if you can. Every donation makes a difference!
Click here to help welcome Ukrainian Families into our community
Fortifying Our Flimsy Sukkahs Against the Swirling Winds of Hate – September 23, 2021
Danielle Silas, Primary Hate Crime Felony Assistant in the Nassau County District Attorney's Office, will discuss her personal and professional work to battle the rise of hatred, including the rise of Anti-Semitism that is occurring throughout our country and the world.
Congressman Tom Suozzi – May 2, 2021
Congressman Tom Suozzi speaks about the immigration crisis and what Washington can do about it.
Refugee Shabbat – April 9, 10, 11, 2021
Media
The Resettled (link): Tzu Chi USA 360 Production
Appearance: 2016
Out of the Fire, (Personal; documentary film (link):
Reel Lives Films Production
Writer, Director, Producer: 2011
Refugee Kids: One Small School Takes On the World (link):
IRC/Other Islands Films
Appearance (Password: metamorphosis)
https://www.nydailynews.com/opinion/ny-oped-whither-americas-global-example-20180920-story.html
Student Arts and Essay Contest
Click Here to View the Flier
Click here for the Student Arts and Essay Contest Entry Form
Zioness: Celebrating Black History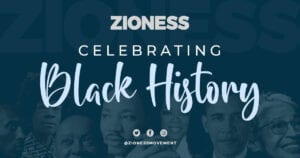 Every February since 1926, our country has celebrated the achievements of African Americans and their contributions to our American story.
Did you know Black History Month was not always a month?
Pastor Jesse Moorland and Dr. Carter Woodson, like many Black Americans, were disappointed and frustrated at the erasure of Black Americans and their contributions to society in historical texts. Together they founded the Association for the Study of Negro Life and History to promote the study of Black history and commemorate the achievements of Black Americans. In 1926, this vision expanded into "Negro History Week" to be celebrated during the second week of February, to honor the birthdays of two pioneers of civil rights history: Abraham Lincoln (February 12) and Frederick Douglass (February 14).
Schools began studying more Black history, and Black history clubs started forming all across the country. This laid the groundwork for the White House to nationally recognize and elevate the week into Black History Month.
Though Black History Month takes place in February, we have the responsibility to know and celebrate the voices and history of Black Americans every day of the year. For the next four weeks, Zioness will be posting historical figures and facts, and celebrating Black history with various virtual events. We encourage you to join us, to read and share these posts, learn more, and amplify Black voices––not just in February, but year-round, in all areas of your life and work.
https://zioness.org/events/
Socially Just, Unapologetically Zionist
Temple Beth Sholom of Roslyn Heights was proud to host Zioness founder Amanda Berman on January 25, 2021.  Amanda presented on the question of how we can stand proudly in social justice spaces as Jews and Zionists. Until she recently made the transition to focusing exclusively on building the much-needed Zioness community, Amanda was a civil rights attorney fighting anti-Semitism legally, spearheading such groundbreaking initiatives as the international action against Kuwait Airways for its discrimination against Israeli nationals, and the dual cases against San Francisco State University for its constitutional and civil rights violations against Jewish and Israeli students and community members. Zioness is a proud voice supporting the Jewish community's right to advocate for its safety and well-being even as it works to create a more just world for all people.
For those that could not attend, you can access the recording by clicking HERE.
The Hineini Initiative
As part of our Hineini Initiative,  Pastor Victor Lewis of Friendship Baptist Church of Roslyn joined us for a program entitled Children of One God. You can access the recording of the evening by clicking HERE.
Click Here for Readings On The Black American Experience and Racism
The Words of My Father: Love and Pain in Palestine
In partnership with Sisterhood and the Sid Jacobson JCC, Yousef Bashir author of The Words of My Father: Love and Pain in Palestine – virtually joined the TBS community for an Author Talk. The evening highlighted Mr. Bashir, a Palestinian Peace Activist and his memoir.
For those that could not attend, you can access the recording by clicking HERE.