Makom High School – Teens Doing Jewish
M
akom is the place for teen engagement at TBS. The word Makom in Hebrew means place. Through our various offerings you and your teens can choose a path that is suited to the needs of your child and to their interests. Don't see anything that sparks your attention? Let us know! We can create it! This is the place for teens to take ownership of their Jewish journey and to explore their own connections to our tradition, to each other, to TBS, to the Jewish community and the world at large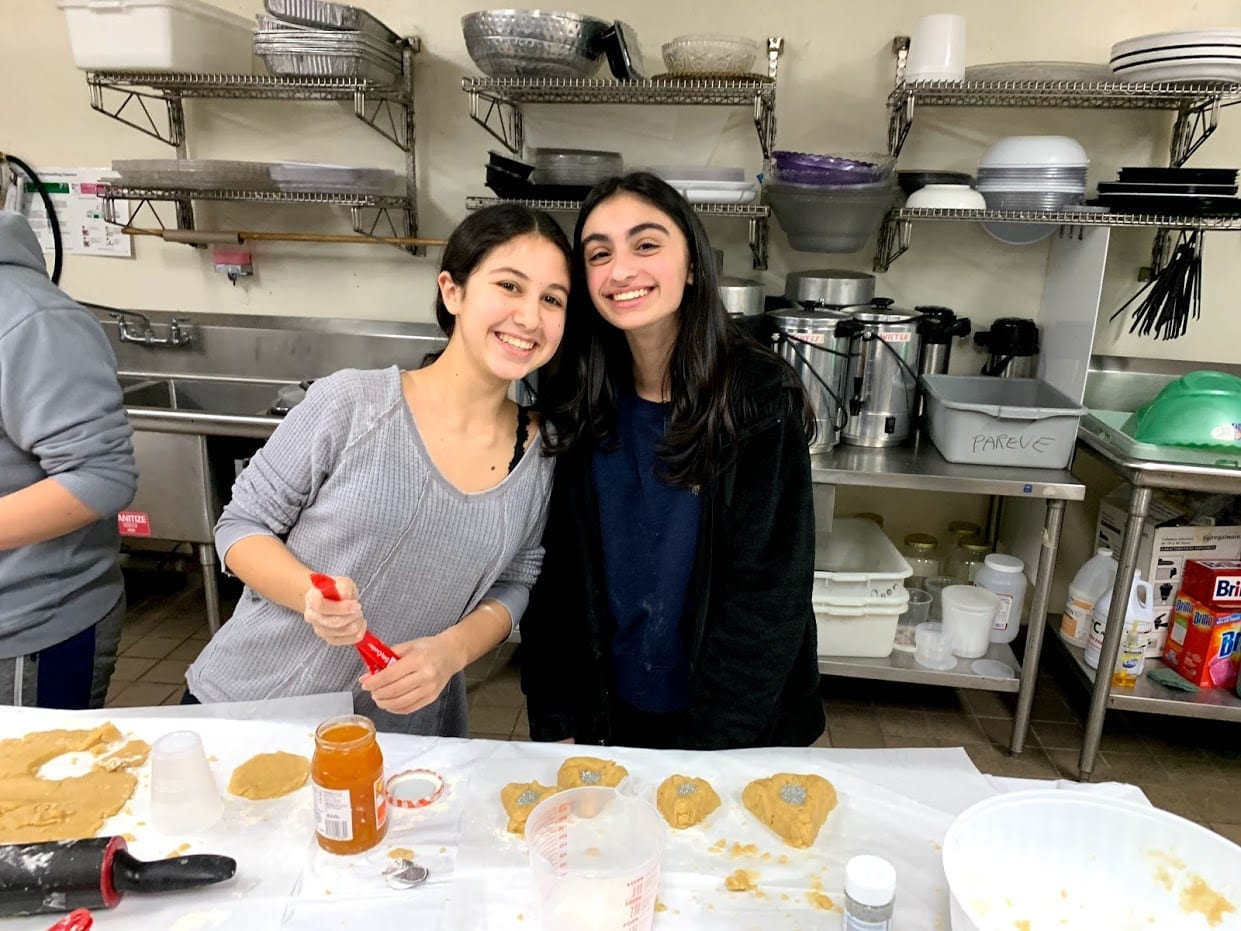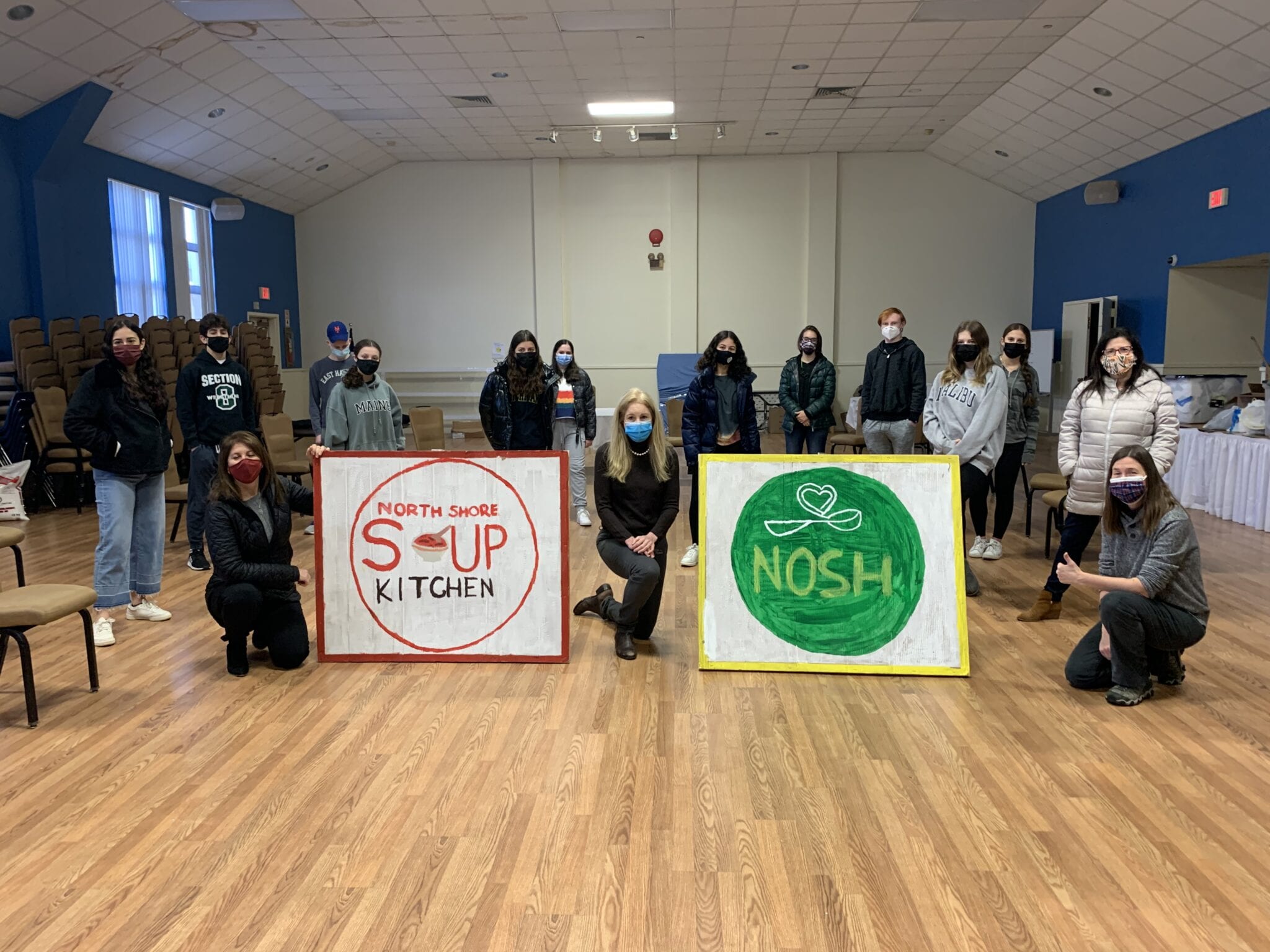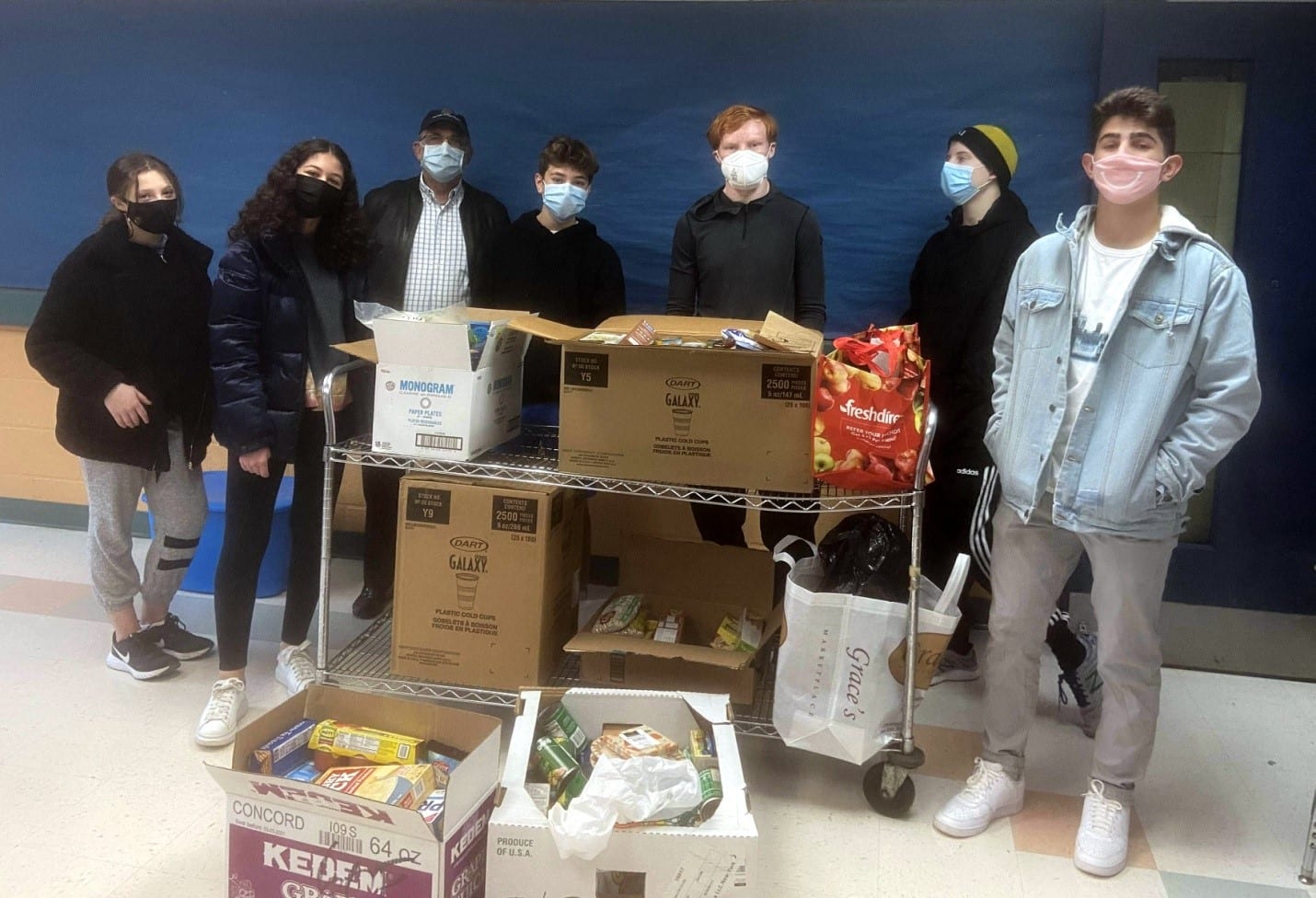 For more information you may contact Sharon Solomon for LIMUD Study Component or MADRICHIM Teacher's Aide at Sharon Solomon
For ACTIV8! information you may contact Silvia Kogan
Our Philosophy
Makom – "the place" for teens to forge their own identity.
T
he philosophy of Makom Hebrew High School is "a place for teens to explore their Judaism in different ways and by different experiences".
At TBS, the continuation of the journey from Religious School can be found in the Makom Hebrew High School.  Makom Hebrew High School is a higher level of learning which is comprised of three different experiences to choose from.  There is a study (Limud) component, a hands on social action and community service (ACTIV8!) component and a student aide in the Religious School classrooms and office aide (madrichim) component.
The classes led in the Machon Beth Sholom Institute provide a solid foundation in the philosophy, ethics and values of Jewish living.  It is an incredible opportunity to forge a close relationship with our clergy, Rabbi Alan B. Lucas and Rabbi Cara Weinstein Rosenthal and our incredible staff, Chaim Moskowitz.
These Limud class sessions morph into ACTIV8! offering hands on social action and community involvement led by our talented facilitator, Silvia Kogan.
Madrichim training (working as a teacher aide in the Religious School) brings a more precise and focused involvement into our own religious school community.  The teens serve as assistants to the Religious School teachers and as young role models to our students.  We have monthly training sessions for our Madrichim ranging from child development to CPR training.  This program is facilitated by our Religious School and Makom Hebrew High School Director, Sharon Solomon.
There is something for everyone in Makom Hebrew High School, whether it is Torah discussions or social action or becoming a madrich – it's up to you to choose your Jewish path…
Makom High School's 3 Pathways to Learning Experiences
Activ8!
Being part of Activ8! means that you will actively be giving back to the community. There is a very well know teaching from Pirkei Avot that says:
הוּא הָיָה אוֹמֵר, לֹא עָלֶיךָ הַמְּלָאכָה לִגְמֹר, וְלֹא אַתָּה בֶן חוֹרִין לִבָּטֵל מִמֶּנָּה.
He [Rabbi Tarfon] used to say: It is not your duty to finish the work, but neither are you at liberty to neglect it
Pirkei Avot 2:16
From this we understand that as full participants of the community, we must continue to perform acts of loving kindness and justice whenever possible. Activ8! will be the space to embody the spirit of this teaching.
We believe that as a Jewish adult, your responsibility is not only to embrace Jewish traditions and give back to your immediate community, but to open your eyes and hearts to issues concerning our broader society.
In commitment to that idea and to our responsibility to make the world a better place, we invite you to participate in monthly service-learning projects, to have the opportunity to turn our values into real action in the world.
We will participate in programs related to community and current world topics like the Jewish response to Black Lives Matter, #MeToo movement, antisemitism, climate change, and others.
Continuing with the TBS commitment to Tikun Olam, making the world a better place, we will include a large component of social action advocacy.
We promise to provide meaningful and engaging opportunities for High school age students.
If you have any questions, please contact Silvia Kogan or (516) 621-2288 x 129
2020-2021 Programs
Wednesday, August 5, 2020
Guest Speakers:
Lisa Pollack – Lend a Hand Project Exec. Director
Ron Jaser – Lend a Hand Project President
Ellen Acosta – Lend a Hand Project Social Worker
In continuation of the work students began over the past few years with Lend a Hand Project, we shared with the participants how this organization has been serving and supporting the community especially during this difficult time of pandemic. We held a panel as well as an open Q&A and conversation with Lend a Hand Project President, Executive Director and Social Worker. Lend a Hand Project focuses on providing financial and food security for families on Long Island. TBS supports Lend a Hand Project by providing resources to benefit our greater community and help those in need.
Wednesday, August 19, 2020 : Connecting with TBS Homebound Senior (COVID impact)
Guest speaker: Ellen Walk – TBS Social Action Committee member
As Rosh Hashana was drawing near, we took this opportunity to start the year by performing acts of kindness while connecting with our own homebound TBS seniors. Participants had the opportunity to extend Rosh Hashanah greetings, make connections and learn about TBS needs especially within the homebound in the community.  Ellen Walk, an active TBS member, shared with us the needs and conditions of many of our older members, especially during this pandemic.
Sunday, September 13, 2020: Faces and lives of Seniors: The impact of isolation on Seniors during COVID
Guest speaker: Leslie G. Shapiro, LMSW – Social Worker at Partners in Caring (SJJCC)
In continuation with our last event, we took this opportunity to follow up with the visit/calls to the TBS homebound seniors. We encouraged the participants to continue the contact and the engagement with the seniors. A workshop and discussion will be led by a social worker who specializes in elderly care.
Monday, October 19th:  What does it mean to become an activist? How does one become an activist? Workshop and discussion.
Guest speaker: Rabbi Jeffrey Salkin.
Using Jewish sources, we traced our steps back to Moses, and looked at him as a model and one of the first activists in Jewish history. Rabbi Salkin explored the story of Moses and taught us how he embarked upon a life of activism that ultimately led him to transform his people's destiny.  We explored the ways in which activism can be a powerful catalyst for change, and how we can use our activism on behalf of the Jewish community as well as other groups.
Sunday, November 22, 2020: Thanksgiving Food Drive & Hanukkah goodie bag assembling for TBS Homebound seniors.
Guest Speakers: Lisa Pollack – Lend a Hand Project Exec. Director
Ron Jaser – Lend a Hand Project President
We organized a food collection including the TBS community at large. Proceed were donated to Lend a Hand Project and to The Rudman Family Food Pantry at the Mid-Island Y JCC.
Participants also prepared Hanukah bags to be delivered to the TBS Homebound seniors.
Sunday December 13, 2020: Toy Drive to benefit Birthday Wishes of LI
Guest speaker: Jamie Rapfogel (through Zoom), founder and director of Birthday Wishes of LI.
We sorted and organized the toys collected and then proceeded to deliver them to Birthday Wishes of Long Island
We learned about the struggles and challenges of children who live in local shelters.
We heard from Jamie Rapfogel, founder and director of Birthday Wishes of Long Island, who shared with us the current situation and needs of the children that live in many local shelters.
Giving a toy, giving hope. We wrote letters to include in the toys.
What good is one letter? What impact can that truly have? They matter. They represent hope. They represent love and community, and everything good in this world. They show others that they are seen and that they are not alone.
Monday, January 18, 2021 (MLK day of service). Visit and volunteer at NOSH – Food Pantry
Guest speakers: Courtney Callahan – Director and Founder of NOSH
Linda Eastman – Operational Manager.
Activ8 participants launched a food drive by visiting the different Religious School classes and encouraged the younger students to bring non perishables during the week and collaborate in this school wide project.
The students had the opportunity to meet with the director and founder of the pantry and its operational manager to learn how this pantry was born, how it operates, which the population it serves and their goals and mission. At the end of the presentation students had a chance for Q&As.
At the pantry, students packed food items and sorted boxes of clothing.
Sunday, January 22, 2021  Packing/Delivery bags for the TBS Homebound – Tu B'shvat
Packed bags to be distributed to TBS Homebound seniors in celebration of Tu B'Shvat.