Engage Your Soul
Temple Beth Sholom is committed to nurturing your soul through Shabbat services, daily minyanim, holiday celebrations, and life-cycle events. 

Misheberach
We pray for a full and speedy recovery from illness of body and soul. Click the Request Form button below to add your loved one to our communal prayers for healing.
Online Services
Please refer to the Weekly Service Schedule and click on the  link associated with the Service you wish to join.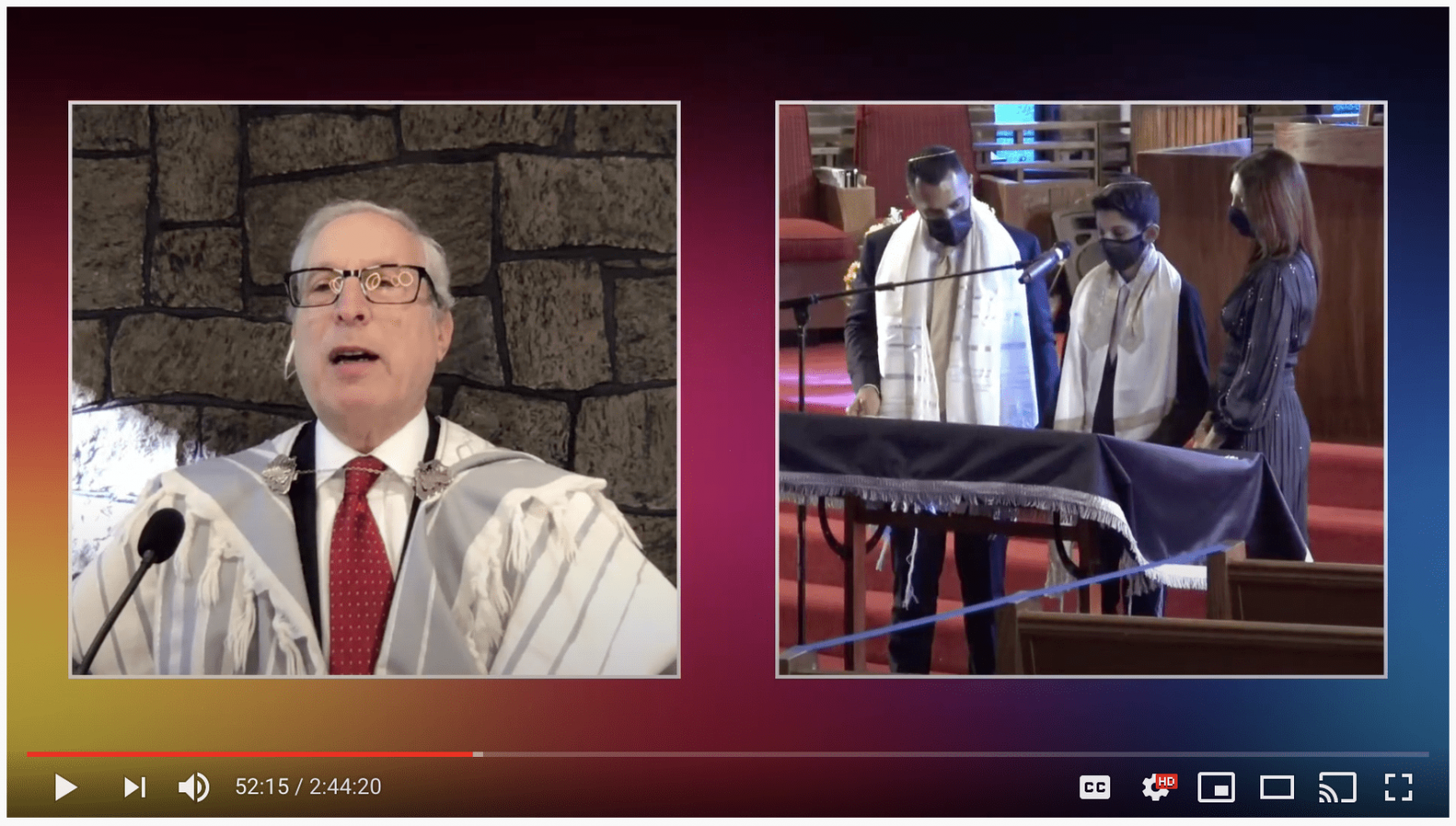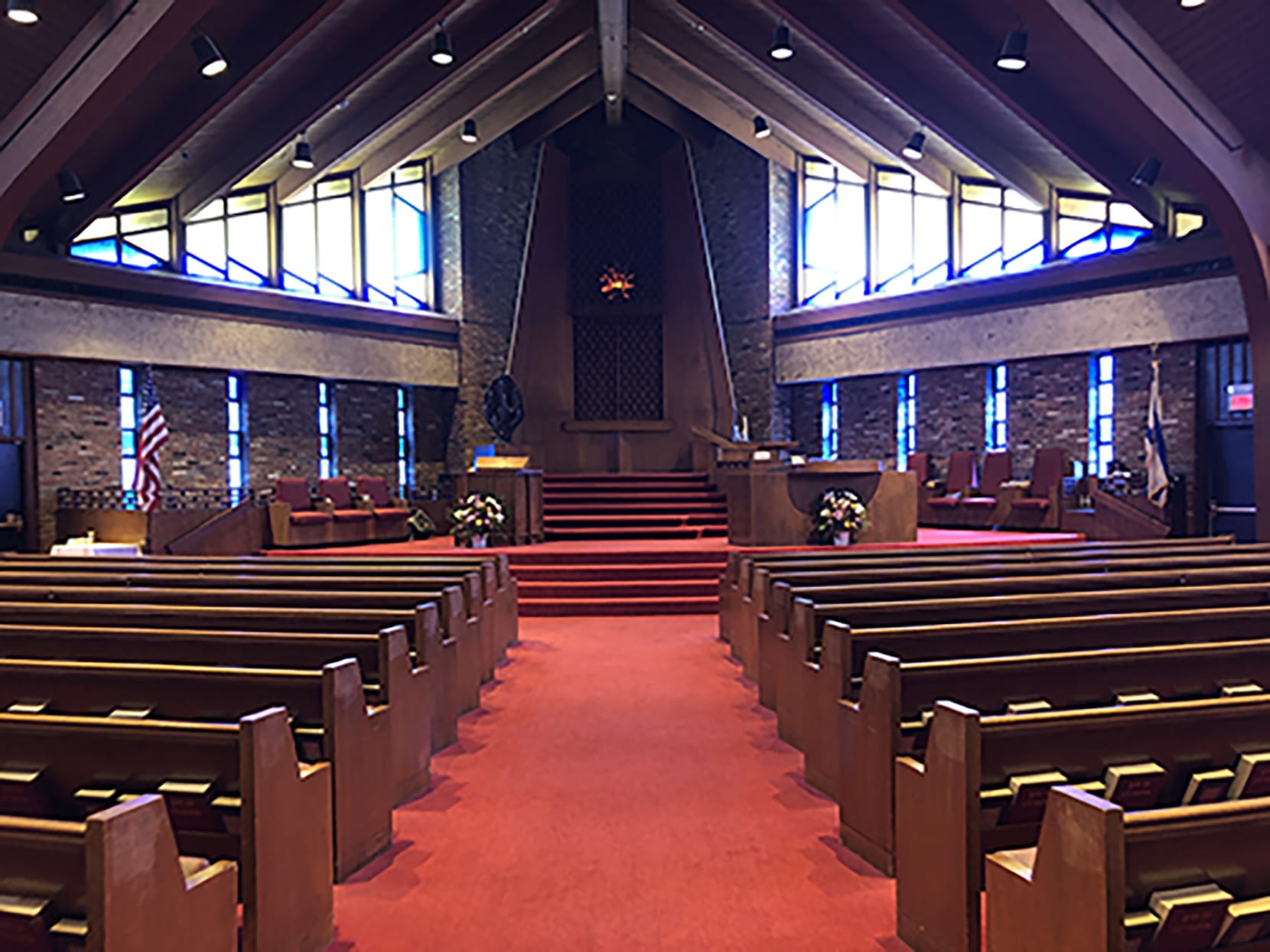 In-Person Services
We are now back to In-Person Services. No registration required. We look forward to seeing you at Services.
Help us to "Make the Minyan"…
Prayer Services
Shabbat Morning Services
On Shabbat Mornings we gather together for prayer, study, celebration of life-cycle events, and fellowship. Our traditional, egalitarian Shabbat morning Sanctuary service is the heart of our religious life at Temple Beth Sholom, as each week hundreds of people join together to pray and celebrate. We also offer a more intimate start to the day in the library that includes prayer and study.
Library Service
Our shabbat morning experience begins at 9am in the library with the Psukei D'zimra (preliminary service) and Shacharit (morning service) followed by Torah study led by our clergy. Start your day in an intimate setting and engage your soul.
Sanctuary Service
The center-piece of our Shabbat morning experience begins at 9:45 in the Sanctuary. We open with some warm up songs and readings before launching into the Torah service, during which we share in the joy of bar and bat mitzvah's, aufruf's, baby namings, anniversary celebrations, and much more. Led by our Rabbis and Cantor, along with talented lay participation, our Shabbat morning services will leave you filled with the spirit of shabbat and community.
Children and Family Services
Shabbat Family Experience
Looking for a fun Shabbat experience for the whole family? Look no further! Join the Mishpacha Family Service for a family-friendly, engaging, and educational Shabbat experience. Our meeting varies from Friday nights and Saturday mornings and include prayer, song, Torah, and kiddush with our children ages 8 and up and their parents, siblings, grandparents — and the "whole mishpacha!" The Mishpacha Family Service also provides our 6th Grade "Vav" class the opportunity to begin reading Torah in preparation for their upcoming Bar or Bat Mitzvah. Come join us for a warm, spiritual, educational service you won't want to miss!
Mini-Minyan
Mini Minyan is our ruach-filled interactive Shabbat experience for families with children ages 0-5. Join us in the Youth Lounge for songs, dance, games, stories, snacks, and celebration!  After our very own Mini Minyan kiddush, we join the rabbis and the cantor on the steps of the bimah in the Main Sanctuary to help lead Adon Olam for the entire congregation!
For families with children ages 0-5 from 10:45-11:45 noon in the Youth Lounge
Shabbat Evening (Friday Night)
What better way to end the busy work week than to join in community and welcome shabbat together at TBS. On Friday nights we gather to take in the spirit of shabbat allowing us to put aside the work week and enter into what Rabbi Abraham Joshua Heschel called a palace in time.
Chapel Service
On Friday evenings we welcome Shabbat with song and a traditional Kabbalat Shabbat service in the Sandler chapel.  The friendly, relaxed service provides a gentle transition from the hectic week into the sacred space of Shabbat. Services begin at 6pm each week (5:30pm in the Winter).
Friday Night Live
Throughout the year Temple Beth Sholom offers an exciting Friday night experience that is not to be missed!  Sing and dance along to Kabbalat Shabbat melodies by Rick Recht, Shlomo Carlebach, Craig Taubman, Debbie Friedman, Sol Zim, and other contemporary Jewish music superstars!  Join Cantor Barnoy, Rabbi Allen and the Friday Night Live band, for a rocking, ruach-filled Friday night experience!
If you are interested in joining the band, please contact Cantor Barnoy.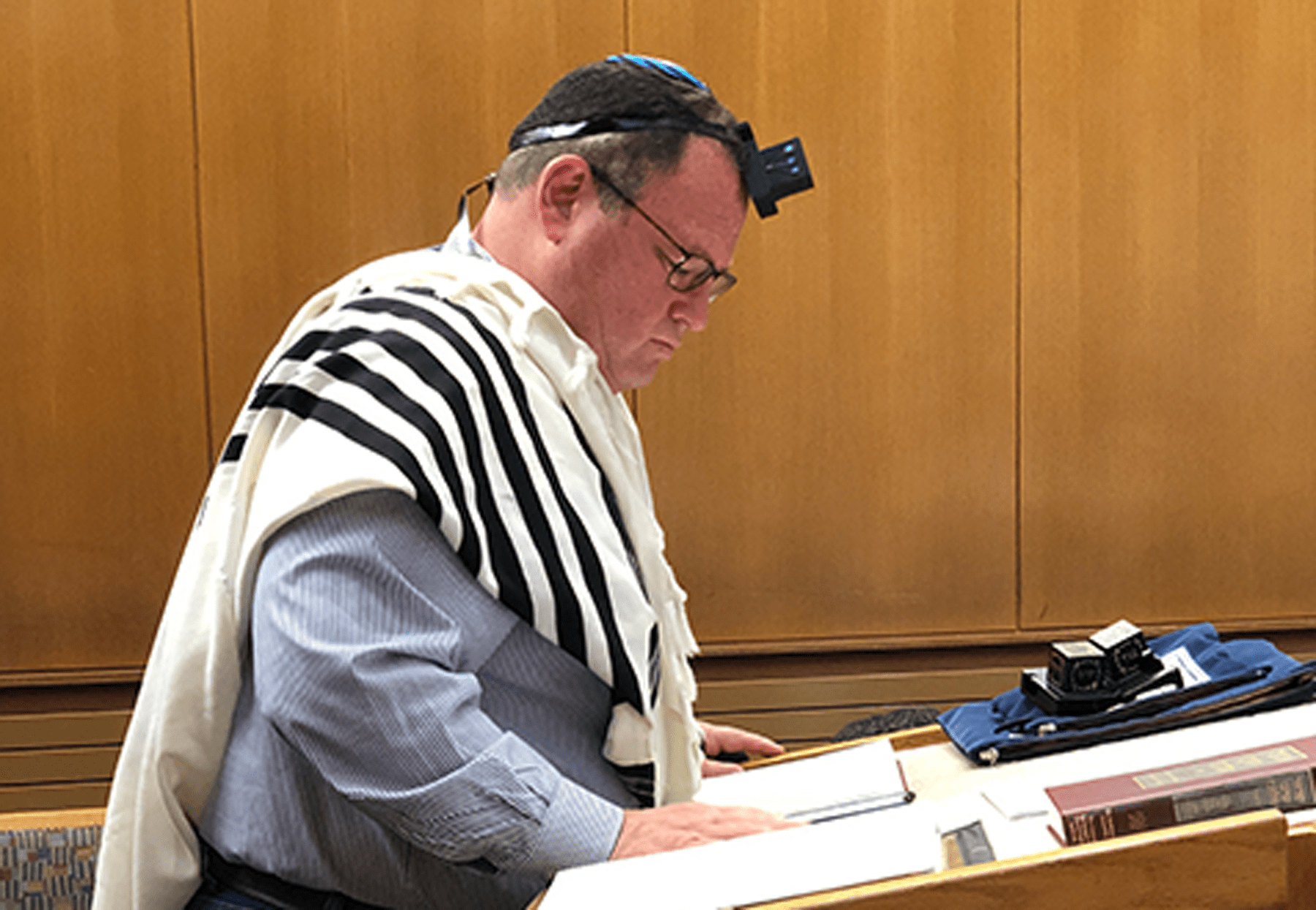 Daily Minyanim
At Temple Beth Sholom we are proud to offer twice daily prayer services, morning and evening, 365 days of the year. Led by our clergy and a dedicated team of volunteers, we provide a welcoming and supportive community for the daily worshiper, mourner, and those observing a Yahrzeit. Weekday services are held at 7:30 am and 7:30 pm and Sundays at 9am. Adjustments are made to the schedule for National Holidays. 
Our Shabbat Services are Livestreamed!