The Maccabeats are Coming!
Temple Beth Sholom and Old Westbury Hebrew Congregation, in partnership with Shelter Rock Jewish Center, present The Maccabeats…
Who are the Maccabeats? Often traveling with little more than the shirts on their backs and the ties on their necks, the Maccabeats have entertained and inspired hundreds of audiences worldwide, from Alabama to (New) Zealand and everywhere in between. Using nothing more than the unadulterated human voice, a clean-cut presentation, and a little Jewish humor, this unique group of singers is able to connect with fans of all backgrounds and ages.
Voluntary donation of $36 to help defray the cost of the concert. All proceeds above the cost to be used to update technology throughout TBS. Sponsorships Available.
Registration Deadline 2/26/2021
Registration is required to receive your Zoom link by submitting the form below.
(Please check your spam/junk mail for the email confirmation with the Zoom link)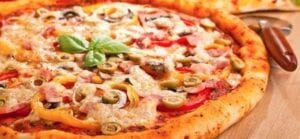 Get ready for The Maccabeats with a great meal from Green Olive. Call Green Olive directly at 718-962-2365 to place your order and mention that you are from TBS. Click here to view the menu. Pick up orders at 12 noon in the TBS parking lot on Sunday, February 28th.
Please Note: All orders must be placed by Thursday, February 25th.