Sukkah Celebration
Thursday, September 23, 2021 - 7:45 pm
Location: Temple Beth Sholom
401 Roslyn Road, Roslyn Heights, NY 11577 + Google Map
TBS Sisterhood and Men's Club
partnering with the TBS Social Action Committee
Sukkah Celebration!
Fortifying Our Flimsy Sukkahs Against the Swirling Winds of Hate
In-Person & Via Zoom (Pre-Registration Required)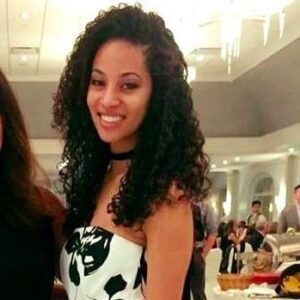 Danielle Silas, Primary Hate Crime Felony Assistant in the Nassau County District Attorney's Office, will discuss her personal and professional work to battle the rise of hatred, including the rise of Anti-Semitism that is occurring throughout our country and the world.
Danielle Silas, grew up in the neighboring town of Glen Cove. A track star both at Glen Cove High School and Cornell University, Ms. Silas went on to receive her JD from SUNY Buffalo Law School. Ms. Silas has been with the Nassau County Assistant District Attorney's Office since 2016. Due to the uptick in Anti-Semitic and other Hate Crimes in Nassau County and throughout the country, former District Attorney, Madeline Singas, established a Hate Crimes Unit last February. Ms. Silas is currently the District Attorney's Hate Crimes Felony Assistant. She is passionate about educating the community about Hate Crimes within our area and how we can work together to end this blight.
Enjoy a Warm & Welcoming Meal Together!
Share some modern twists on traditional Sukkot fare, as we learn together.
Fight Hate! Donate to the Kupferberg Holocaust Center, a local organization dedicated to educating the community to develop understanding of "the other" and to stamp out hatred now or to ADL to stop the defamation of the Jewish people, and to secure justice and fair treatment for all.
Click here to donate to ADL
Click here to donate to Kupferberg
Registration is required by submitting the form below.
(If you are not attending in-person, please check your spam/junk mail for the email confirmation with the Zoom link)