Super Bowl Weekend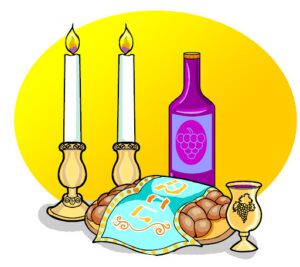 Inclusion and Awareness Shabbat
Please join us for Inclusion and Awareness Shabbat on February 11, 2023. We will be highlighting our Inclusion efforts and will be recognizing our Inclusion Committee, our Madrichim and ACTIV8! teens who serve our community.
Inclusion and Awareness Shabbat celebrates our ongoing initiatives to make our community more inclusive and accessible to all.
This Shabbat will be informative and sure to fill us with pride. Please make every effort to support us and this most important endeavor and join us for a very special Super Bowl kiddush following Services.
---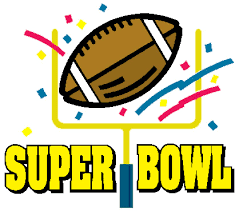 Super Bowl Kiddush
Join us on Saturday, February 11th after Services for a special Super Bowl themed Kiddush. Enjoy football, friends and finger foods (mini hot dogs, mini potato puffs, spinach bourekas, deli rolls and boneless ribs, etc.). Hope to see you there!
---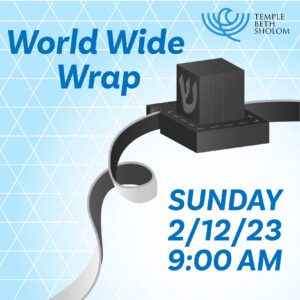 World Wide Wrap
Do you put on tefillin? Do you want to learn how to do so?
Please join the Temple Beth Sholom Men's Club & Religious School 6th and 7th graders to learn more about the mitzvah of Tefillin. Join young men and women around the world who will be putting Tefillin on at the same time! Rabbi Resnick, Rabbi Rosenthal, Cantor Barnoy, Sharon and Silvia have an interesting program to present to all.
Bring your tefillin or borrow one of our pairs.
SANDLER CHAPEL
9:00 AM: Learning session
9:30 AM: Minyan
10:15 AM: Breakfast sponsored by Men's Club
CAN WE COUNT YOU IN?
For more information and to RSVP contact Silvia Kogan.
---
Super Bowl Eats from Lido Deli
Get ready for the Super Bowl on Sunday, February 12th with a great meal from Lido Kosher Deli. Call the deli directly at (516) 431-4411 to place your order. Pick up orders at 12 noon in the ECC entrance at TBS, February 12th. Click here to view the menu.
Order Deadline: All orders must be placed by 10:00 AM on Sunday, February 12th.
---

Super Bowl Boxes Fundraiser
After its huge success last year, we have decided to offer the Super Bowl Boxes again. If you would like to participate, please Venmo $25 per box to @tbsfundraisers or mail cash or a check to the synagogue office. In the Venmo: Write (SB First, Last Name) so we know what it is for. Click here and scroll down to choose your Temple Beth Sholom Super Bowl Boxes.
If paying by cash or check, please email tbsroslynfundraisers@gmail.com to let them know that a payment is on the way! If all boxes are filled: First Quarter: $150, Second Quarter: $325, Third Quarter: $150, Fourth Quarter: $625. If we do not receive your payment, you will not be able to receive your winnings.