Yom Hashoah
YOM HASHOAH
G'dank! Recordate! Remember!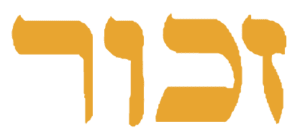 From the Ashes to the Exodus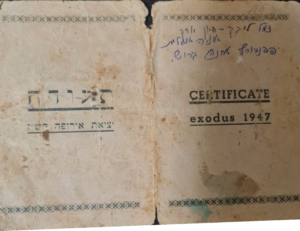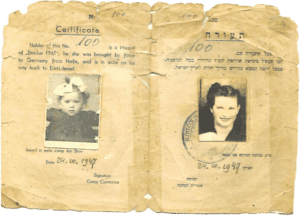 Esther Barnoy, Cantor Ofer Barnoy's mother, an eight-year-old child and Sara Baruch, Sharon Solomon's mother, an infant were forced out of their homes by the Nazi troops – their families continued living in danger as they fought to reach the safe shorelines of Israel. These two remarkable women will share their stories of running from the ashes to the Exodus and the promise of Israel. Dr. Nathan Baruch, Lieutenant Colonel – IDF, Sharon Solomon's father will share his family's story.
Those who cannot remember the past are condemned to repeat it.
– George Santayana
Never Again! We will always remember! Join us at our annual Yom HaShoah commemoration honoring the memory of the seventeen million who died in the Holocaust, including six million Jews.
Ma'ariv Services at 7:00 PM
Program will begin at 7:15 PM
Survivors Candle Lighting
Esther Barnoy and Sara Baruch in conversation
Dr. Natan Baruch will share his family's story
Art project creation by Religious School Kita Zayin/7th grade students
This program will be presented In-Person and on Livestream